Throwback Thursday: Downtown Atmore circa 1940s
---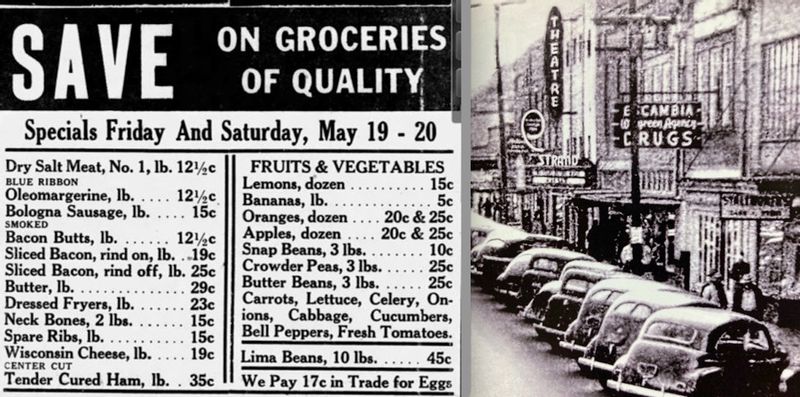 Happy Throwback Thursday Atmore! We are getting nostalgic today. Can you imagine an Atmore that looks like that, and with prices that look like THAT?! The grocery prices excerpt is from the Atmore Advance circa the 1940s.
This was from a time in Atmore where the days were slower, but the streets of Downtown Atmore were busier. Less traffic from cars passing through and more traffic in and out of stores. Oh, how we long for the "good ole days," but we have the power to make it this way again--and better! Through social media and the internet, we are able to do things we have never been able to do before. Let's make Atmore popular again. Share posts and promote your hometown because it is the only one you have!
Now let's get everyone out and about on Main Street again! The more we know, the more we love!