Business of the Week: The Coffee House LLC
---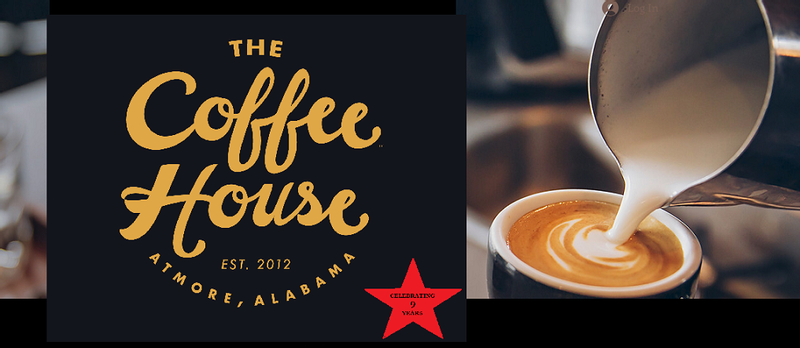 This week's business of the week is The Coffee House LLC!
The Coffee House has been serving Atmore since 2012, and they have gone above and beyond all these years. From serving coffee to regular customers, to attracting people off the interstate from all over the country, they serve with a smile. They truly have a vibrant energy that makes Ridgeley Street feel like home to anyone.
Their menu has variety and contains something for everyone. Whether it be a salad, bowl, sandwich, soup, muffin, bagel, latte, or a regular cup of joe, you can find your new favorite item on their menu! Their healthier options are a staple for the menu, but their hearty options bring you comfort after a long day.
Some might say that Ridgeley Street is a small piece of the heart of Downtown Atmore, and it was truly brought to life when The Coffee House moved there in 2012! Stop by and grab your weekly or daily cup of coffee from The Coffee House. There is nothing better than your local coffee shop.
Check out their website:
https://www.thecoffeehouse.biz/