Business of the Week: The Yellow Garden LLC
---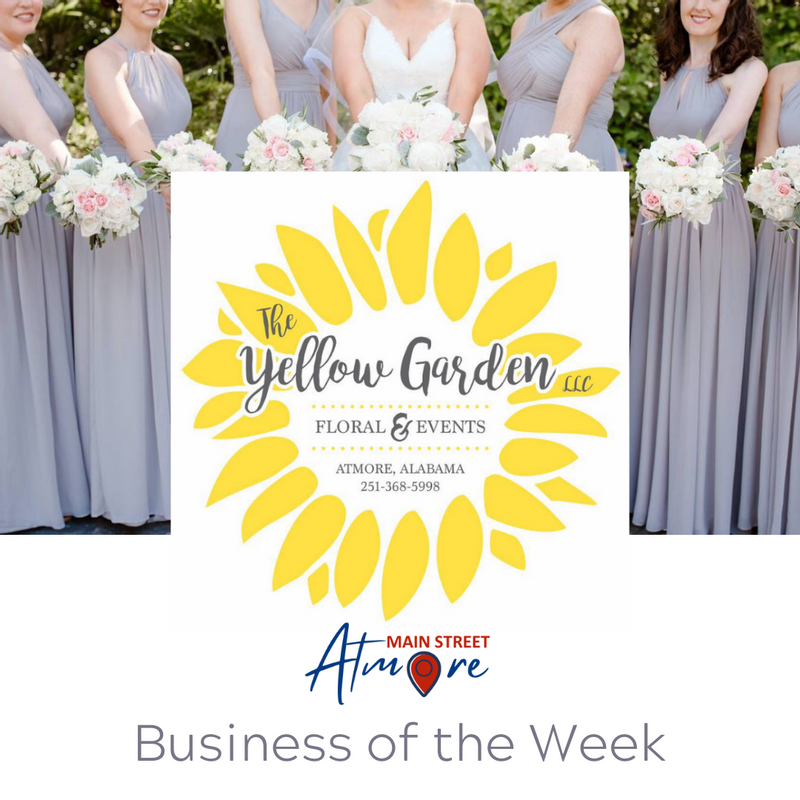 This week's Business of the Week is
@theyellowgarden
!
The Yellow Garden LLC is located at 301 N. Main Street. They bring life to the historic building on North Main Street. Since 2017, they have been serving Atmore. We would like to thank you for all that you do for our community.
Are you looking for a new fall floral arrangement for your home, an outside door hanger, or even a balloon arch for a special event? Contact
@theyellowgarden
this fall! Also, check out their Facebook and Instagram to see the beautiful arrangements they have done in the past.